Bookstores across the UK have reopened this week for the first time in all the months, not one of us have been able to leisurely admire the bookshelves of our favorite book houses but I can guess that many of us are flocking to one at some point this week with a to buy list the size of our right arm – I know that I do.
Since bookstores closed, many books have been published without the special occasion of a launch and with authors who will be seeing their new book babies in store for the first time months after they've been birthed.
Today I am sharing with you my five absolutely must buy recommendations. Here we go!
First up is The Push by Ashley Audrain, how can you not love that gorgeous cover?! You can read my full review here.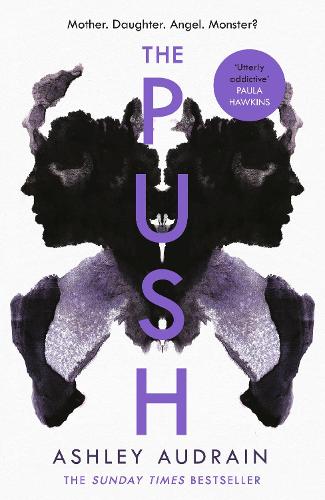 The arrival of baby Violet was meant to be the happiest day of my life. A fresh start.

But as soon as I held her in my arms, I knew something wasn't right.

I have always known that the women in my family weren't meant to be mothers.

My husband Fox says I'm imagining it, but she's different with me. Something feels very wrong.

Is it her? Or is it me?

Is she the monster? Or am I?
A debut novel that had me in chills. Published on the 7th of January, this one flew into my top reads of 2021 list – I have all the formats of this beauty, I loved it THAT much! You can order a copy here.
Next up on my recommendations list is Tall Bones by Anna Bailey, another crackingly claustrophobic thriller that will have you hooked from the get go.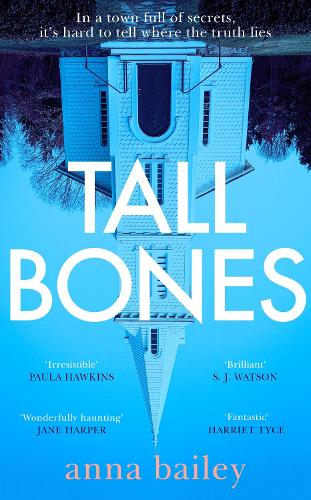 When seventeen-year-old Emma leaves her best friend Abi at a party in the woods, she believes, like most girls her age, that their lives are just beginning. Many things will happen that night, but Emma will never see her friend again. 

Abi's disappearance cracks open the facade of the small town of Whistling Ridge, its intimate history of long-held grudges and resentment. Even within Abi's family, there are questions to be asked – of Noah, the older brother whom Abi betrayed, of Jude, the shining younger sibling who hides his battle scars, of Dolly, her mother and Samuel, her father – both in thrall to the fire and brimstone preacher who holds the entire town in his grasp. Then there is Rat, the outsider, whose presence in the town both unsettles and excites those around him. 

Anything could happen in Whistling Ridge, this tinder box of small-town rage, and all it will take is just one spark – the truth of what really happened that night out at the Tall Bones….
You can order a copy from Waterstones here, or you could always hope that Goldsboro books get some more gorgeous hardback copies in with THE BEST sprayed edges. Check out what I thought about Tall Bones here.
Apparently I have a thing for incredibly written debuts, my next book recommendation is an Orenda Books publication. The Source by Sarah Sultoon was published this year and is an absolute must put in your basket and read immediately read. Find my full review here.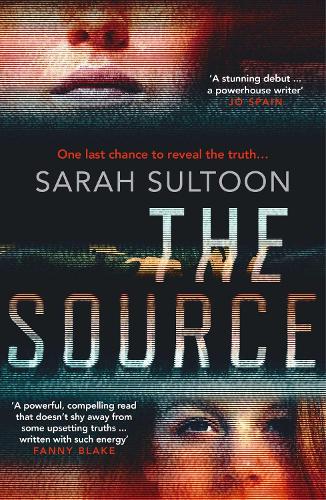 One last chance to reveal the truth…

1996. Essex. Thirteen-year-old schoolgirl Carly lives in a disenfranchised town dominated by a military base, struggling to care for her baby sister while her mum sleeps off another binge. When her squaddie brother brings food and treats, and offers an exclusive invitation to army parties, things start to look a little less bleak…

2006. London. Junior TV newsroom journalist Marie has spent six months exposing a gang of sex traffickers, but everything is derailed when New Scotland Yard announces the re-opening of Operation Andromeda, the notorious investigation into allegations of sex abuse at an army base a decade earlier…

As the lives of these two characters intertwine around a single, defining event, a series of utterly chilling experiences is revealed, sparking a nail-biting race to find the truth … and justice.
You can order this searing debut directly from Orenda Books brand new online shop here, by doing so you can support the indie publishers and author massively, but if you're fancying a trip to Waterstones, why not order your copy here?
My next book recommendation isn't a debut, it's written by Iain Maitland and was sold to me with the term 'lockdown hysteria', a stunningly yet sinister written psychological thriller which had me inhaling it in almost one sitting.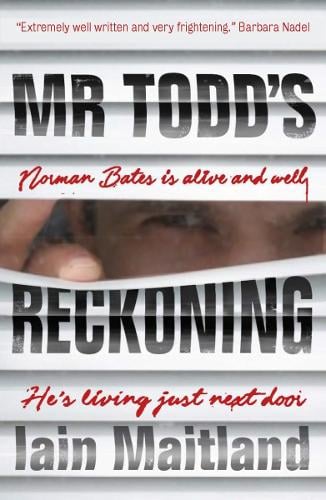 Behind the normal door of a normal house, in a normal street, two men are slowly driving each other insane. One of them is a psychopath. The father: Mr. Todd is at his wits' end. He's been robbed of his job as a tax inspector and is now stuck at home… with him. Frustrated. Lonely. Angry. Really angry. The son: Adrian has no job, no friends. He is at home all day, obsessively chopping vegetables and tap-tap-tapping on his computer. And he's getting worse, disappearing for hours at a time, sneaking off to who-knows-where? The unholy spirit: in the safety of suburbia, one man has developed a taste for killing. And he'll kill again.
If you haven't heard, this chilling read is expected to be published in the summer in audiobook by Isis Audio AND it's been optioned for a TV series. It's so good! Order yourself a copy here and read my full review here.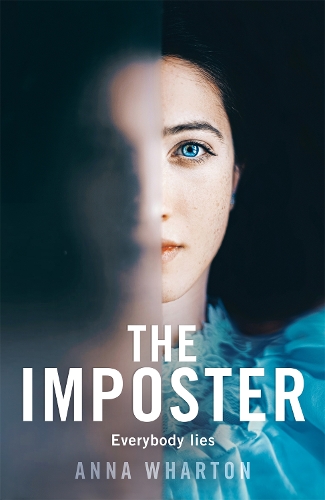 Anyone else a complete and utter swooning fool when it comes to thrillers? I know that it isn't just me, come on hands up. I read The Imposter last month and I completely fell head over heels for Anna Wharton's writing.
They say you can't choose your family . . . But what if they're wrong?

Chloe lives a quiet life. Working as a newspaper archivist in the day and taking care of her nan in the evening, she's happy simply to read about the lives of others as she files the news clippings from the safety of her desk.

But there's one story that she can't stop thinking about. The case of Angie Kyle – a girl, Chloe's age, who went missing as a child. A girl whose parents never gave up hope.

When Chloe's nan is moved into care, leaving Chloe on the brink of homelessness, she takes a desperate step: answering an ad to be a lodger in the missing girl's family home. It could be the perfect opportunity to get closer to the story she's read so much about. But it's not long until she realizes this couple isn't all they seem. In a house where everyone has something to hide, is it possible to get too close?
Available now, reserve your copy from Waterstones here, maybe grab some chocolate to enjoy with it.
Last but by no means least, how about a feminist, dystopian feeling read from Lizzie Fry? Interest peaked yet? Thought so!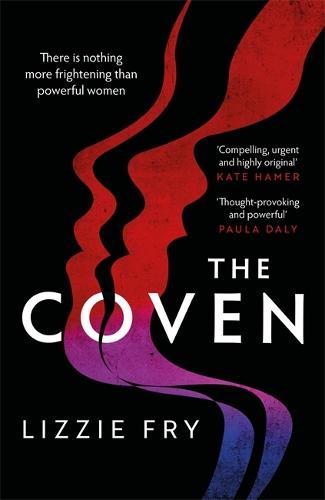 Let me repeat myself, so we can be very clear. Women are not the enemy. We must protect them from themselves, just as much as we must protect ourselves.

Imagine a world in which witchcraft is real. In which mothers hand down power to their daughters, power that is used harmlessly and peacefully.

Then imagine that the US President is a populist demagogue who decides that all witches must be imprisoned for their own safety, as well as the safety of those around them – creating a world in which to be female is one step away from being criminal…

As witches across the world are rounded up, one young woman discovers a power she did not know she had. It's a dangerous force and it puts her top of the list in a global witch hunt.

But she – and the women around her – won't give in easily. Not while all of women's power is under threat.
This was another book that I couldn't put down, filled with meaningful themes and female rage, it's one that must absolutely be read, plus the hardback version is so beautiful. Purchase a copy here.
Check out my thoughts here.
So there you have it, my bookish shopping list of recommendations for you, each of these books hold a special place in my heart as well as ALL the stars of Goodreads. Loved them and I hope you do too.
What books would you recommend?