Happy Sunday, we're five weeks into the summer holidays over here and I needed a bit of heart sunshine…. In waltzes Bella with her five End Of World Books guest post and the world was right again! First, let's rewind, last week I hosted Matt, yes The Matt Keyes, who shared his five books that he'd save from a disasterly apocalyptic ending. You can recap yourself, or if you haven't read I already, Matt's post here.
I Twitter-met Bella a few months ago, just before she started her blog, where she talks all things books and chronic illness. Not only does Bella talk passionately about books, but she also helps to educate readers on chronic illnesses – she's an inspiration and one of my dearest book besties and Pen-pal! You should totally follow her on Twitter @BellaOJones, she rocks!
All the books Bella has chosen sound incredible and I'm in the midst of discussing possible bookish additions to my TBR pile with my reader's guilt (I know who is going to win!) Remember; I may have linked up where to buy a copy of Bella's five but there's also library rentals (is that the right word?) or even borrow box, which I've just found where you can borrow an e-book / audiobook from your local library! How awesome is that!
Without further ado, I present to you lovely blog post readers, Bella's End of World Books:
It's very hard to choose five favourites, so I've allowed the fact that the world is ending to guide my choices (cue: Aerosmith's Armageddon soundtrack). In view of this practical approach, I've chosen two non-fiction books and three works of fiction, I'll explain briefly why I've made each choice.
Alice in Wonderland by Lewis Carroll
Join Alice in Wonderland, where nothing is quite as it seems.On an ordinary summer's afternoon, Alice tumbles down a hole and an extraordinary adventure begins. In a strange world with even stranger characters, she meets a grinning cat and a rabbit with a pocket watch, joins a Mad Hatter's Tea Party, and plays croquet with the Queen! Lost in this fantasy land, Alice finds herself growing more and more curious by the minute…
In the magical world of Wonderland and the back-to-front Looking-Glass kingdom, order is turned upside-down: a baby turns into a pig; time is abandoned at a tea-party; and a chaotic game of chess makes a 7-year-old a Queen.
Definitely one of my all-time favourites, I admire Alice's all-nonsense attitude and her propensity to believe three impossible things before breakfast. Its Armageddon, so frankly disbelief is not the right attitude if you want to survive the experience (do I want to survive the experience?)
2. The Collected Works of Oscar Wilde by Oscar Wilde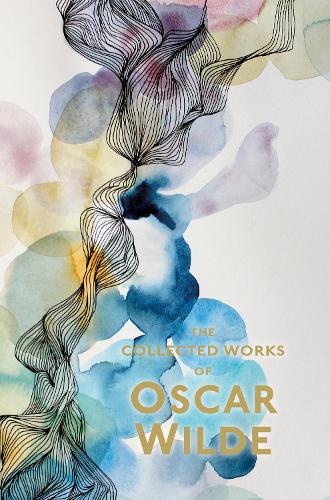 Wilde's works are suffused with his aestheticism, brilliant craftsmanship, legendary wit and, ultimately, his tragic muse. He wrote tender fairy stories for children employing all his grace, artistry and wit, of which the best-known is The Happy Prince. Counterpoints to this were his novel The Picture of Dorian Gray, which shocked and outraged many readers of his day, and his stories for adults which exhibited his fascination with the relations between serene art and decadent life. Wilde took London by storm with his plays, particularly his masterpiece The Importance of Being Earnest.
His essays – in particular De Profundis- and his Ballad of Reading Gaol, both written after his release from prison, strikingly break the bounds of his usual expressive range. His other essays and poems are all included in this comprehensive collection of the works of one of the most exciting writers of the late nineteenth century.
I've seen a few of the previous guest posts have used this *cough* 'one bound volume' loophole, so I'm jumping on the bandwagon. The plays themselves are pretty good, but it's the witticisms that I love; they're astute, funny and timeless. Wilde knew how to live without limits and (prison aside) had he spent less time entertaining he would, I think, have made a good politician. If anyone could find the funny side to the world ending, it's Wilde.
3. The Art of Possibility by Rosamund Stone Zander and Benjamin Zander
The Art of Possibility offers a set of breakthrough practices for creativity in all human enterprises. This inspirational book is a synthesis of Rosamund Stone Zander's knowledge of cutting-edge psychology and Benjamin Zander's experiences as the conductor of the Boston Philharmonic Orchestra. Infused with the energy of their dynamic partnership, the book joins together Ben's extraordinary talent as a mover and shaker, teacher, and communicator with Rosamund's genius for creating innovative paradigms for personal and professional fulfillment. In lively counterpoint, the authors provide us with a deep sense of the powerful role that the notion of possibility can play in every aspect of our lives. The Zanders' deceptively simple practices are based on two premises: that life is composed as a story ("it's all invented") and that, with new definitions, much more is possible than people ordinarily think. The book shifts our perspective with uplifting stories, parables, and anecdotes. From "Giving an A" to the mysterious "Rule Number 6" to "Leading from Any Chair"–the account of Ben's stunning realization that the conductor/leader's power is directly linked to how much greatness he is willing to grant to others–each practice offers an opportunity for personal and organizational transformation.
This book changed my life; specifically, it changed my attitude to life. It's full of wise ways of seeing the world, if you only think outside the box. I never actually know where the box is, (not being a big fan of convention) so its message really appealsto me. The Zanders teach you how to make life richer by seeing greater possibility. You may have little control over what happens to you in life, but you can re-frame events so that you find opportunities where previously you felt powerless. Easier said than done, but the writing is accessible, and ideas are given for how to implement the strategies, so I found myself enthused to try. Armageddon, much like Brexit, will happen regardless of the fact I'm not terribly keen on it; so rather than get swallowed up bymass hysteria/political rhetoric, I'm determined to re-frame the whole debacle. Perhaps there's a business opportunity in feeding the steeds of the Four Horsemen of the Apocalypse?
4. A Perfect Spy by John le Carré
Magnus Pym, ranking diplomat, has vanished, believed defected. The chase is on: for a missing husband, a devoted father, and a secret agent.
Pym's life, it is revealed, is entirely made up of secrets. Dominated by a father who is also a confidence trickster on an epic scale, Pym has from the age of seventeen been controlled by two mentors. It is these men, racing each other, who are orchestrating the search to find the perfect spy.
I received this novel as a gift and thus began a life-long love of spy thrillers and le Carré's in particular. I enjoy that this story has a double-agent on the run plotline, accompanied by the double-agent's memoir, it makes for rich reading. It's quite a long book which will be handy to stop the boredom setting in during Armageddon. Can you imagine what the queues will be like for the final judgement? Or how long the ferry ride to Hades is?
5. The SAS Survival Handbook by John Wiseman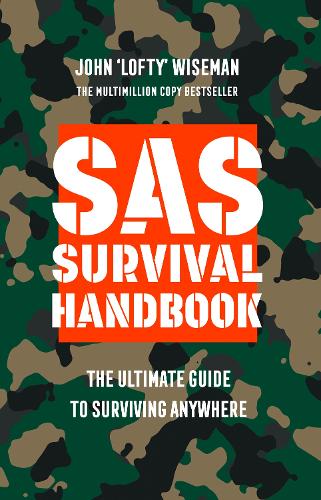 The SAS Survival Handbook is the complete companion for adventurers everywhere. From making camp and finding food in the wild to security and self-defence in the streets, be prepared on land or sea. SAS legend John `Lofty' Wiseman's unrivalled guide will teach you:
Preparation – Understanding and assembling latest, most resilient, kit.
Navigation – Skills, technologies and techniques to get you through unfamiliar terrain.
Food and Health – Finding resources in your environment, feeding yourself, healing yourself and avoiding disease.
Safety and Security – Recognising dangerous situations, defending yourself and saving others.
Disaster Survival – Dealing with unstable environmental conditions: what to do in the face of flash flooding or fast-spreading fire.
My Dad had this book and I loved looking through it as a child when I still harboured ambitions to be an explorer of undiscovered lands. It's been a fair few years since my RAF adventurous training days and even longer since scout camps, so this would be handy to brush up my survival skills. I'm assuming Armageddon, like terror attacks, will be devoid of mobile phone signal for civilians, so I won't be able to google "how to get a pizza in purgatory". The SAS survival book however, could help with finding water in the desert or lighting a fire without matches. I've still not decided whether the end of the world is something I should want to try to survive (maybe see how it plays out first) but like the Scouts say it's best to "be prepared"!
---
So there ya have it, Bella's well thought out bookish plans for the apocalypse! I think Ii need to grab a copy (everyone needs to grab a copy) of SAS survival – i'll make it a free book carry that doesn't affect your five! See, I can be lovely!