Wait, what? It's a Sunday! And it's time for another instalment of End of World Books! Already? Are you sure? Oh yes, I remember saying last week that I'm trying to give you weekly apocalyptic book choices from all bloggers who are prepared for the challenge. Last week,
Sophie
visited and shared with us all what five books she would choose to pack in her end of world necessity bag. I also remember promising you a guest post from on hell of an Edinburgh lass, and she's here *squeals*!
Today, the blogger who is going to tell us about her five most favourite reads ever, well they must be favourites if you're going to pack them and leave the other books all neglected and stuff, right? Anyways, today's victim is Sarah, blogger over at
Lost In The Land of Books
and one of the most lovely Twitterers in the Twitterverse over at
LostInTheLandO1
I've had Sarah kicking and screaming over her choices, changing her mind continuously, second guessing what book babies to save! But she came through, I could imagine the bereft anger as she clicked the email send button…. I *may* have evil laughed!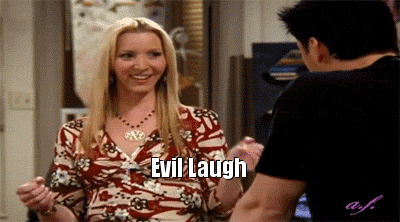 This is what Sarah had to say (oops)
What an What an emotional turmoil I have been on over this, I have cried and I have threw a few tantrums, my beautiful books 😢. Now I do think we should have a book shelter and a few of my fellow bloggers can join me and we could share books. I know that's not the rules though and I have picked five that I am taking. (D: Finally someone who takes the rules seriously….  Jeez!)
*Drumroll* Sarah's End of World Books, are:
1. A bound book of T.S Hunter delights – Published by
Red Dog Press
LOOSE LIPS COST LIVES.
It's 1986, and Adam Cave, lead singer of the pop sensation Loose Lips, is struggling to stay in the closet, especially as his group is going through a messy split, and media speculation about the reasons behind it is rife.
Joe Stone has been assigned to Adam as a runner for the behind-the-scenes, warts and all expose of the recording of the band's last album, and an unlikely friendship begins to form.
But when the band's manager, Jack Eddy, is found dead in Adam's hotel room in what looks like a sex game gone wrong, Joe feels compelled to help. He turns to his flatmate, Russell, to help him clear the pop star's name, and keep his secret.
Russell, meanwhile, has a secret of his own. He's just been for a test, the results of which may change his life forever.
So first up is a book not actually out yet so the end of the world can't happen until after Christmas but I have already been assured this will be an actual book just ask Red Dog Press and Mr T. S Hunter has already agreed to sign my copy. It's all the Soho Noir series books in one combined book. Woohoo I had the fear of which one I was going to take Tainted Love started off my addiction to this series but now I get to take them all with me woohoo.
---
2. Anyone who knows Sarah, would know that she is Alice In Wonderland crazy! This being said, it's no surprise
Alice In Wonderland
by Lewis Carroll is one of her treasured five books.
Alice is quietly reading over her sister's shoulder when she sees a White Rabbit dash across the lawn and disappear into its hole. She jumps up to rush after him and finds herself falling down the rabbit hole. At the bottom, she sees the White Rabbit hurrying along a corridor ahead of her and murmuring that he will be late. He disappears around a corner, leaving Alice standing in front of several locked doors.

On a glass table, she finds a tiny golden key that unlocks a little door hidden behind a curtain. The door opens upon a lovely miniature garden, but Alice cannot get through the doorway because it is too small. She sadly replaces the key on the table. A little bottle mysteriously appears. Alice drinks the contents and immediately begins to grow smaller, so much so that she can no longer reach the key on the table. Next, she eats a piece of cake she finds nearby, and soon she begins to grow to such an enormous size that she can only squint through the door. In despair, she begins to weep tears as big as raindrops. As she sits crying, the White Rabbit appears, moaning that the Duchess will be angry if he keeps her waiting. He drops his fan and gloves, and when Alice picks them up, she begins to grow smaller. Again she rushes to the garden door, but she finds it shut and the golden key once more on the table out of reach.
Everyone knows my love affair with Alice and I have collected a few editions along the way. And it only feels right I take a copy with me. I mean I even have an Alice Tattoo so I cant leave her behind.
---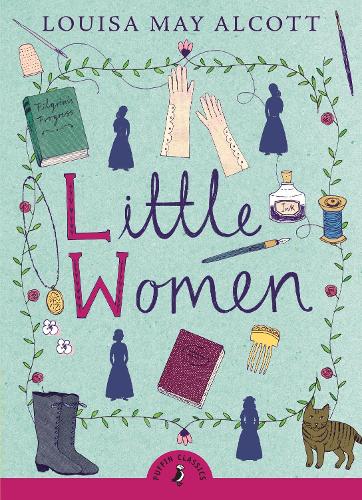 Meg is the eldest and on the brink of love. Then there's tomboy Jo who longs to be a writer. Sweet-natured Beth always puts others first, and finally there's Amy, the youngest and most precocious. Together they are the March sisters.
Even though money is short, times are tough and their father is away at war, their infectious sense of fun sweeps everyone up in their adventures – including Laurie, the boy next door. And through sisterly squabbles, their happy times and sad ones too, the sisters discover that growing up is sometimes very hard to do.
Jo was the first tomboy and bookworm that made me recognise that was me. And it's sat neglected on my TBR shelf for so long that the end of the world is the perfect time to sit reread and enjoy it all over again. A classic childhood book that I read and read over and over.
---
4. Oh god, I only have two choices left. Now I did ask Karen if we could bound all Orenda books together for one big collection and I'm just sitting here wishing I could make it happen but since it hasn't well I cried. Many of my Orenda books are signed and I want to take them all dammit.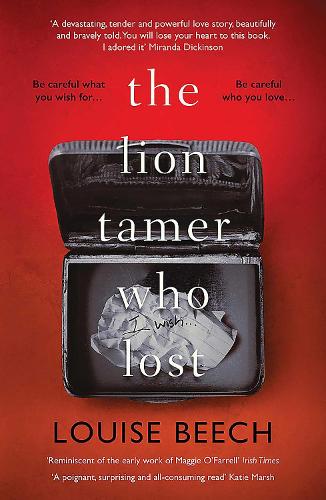 Be careful what you wish for… Long ago, Andrew made a childhood wish, and kept it in a silver box. When it finally comes true, he wishes he hadn't… Long ago, Ben made a promise and he had a dream: to travel to Africa to volunteer at a lion reserve. When he finally makes it, it isn't for the reasons he imagined… Ben and Andrew keep meeting in unexpected places, and the intense relationship that develops seems to be guided by fate. Or is it? What if the very thing that draws them together is tainted by past secrets that threaten everything? A dark, consuming drama that shifts from Zimbabwe to England, and then back into the past, The Lion Tamer Who Lost is also a devastatingly beautiful love story, with a tragic heart…
This book made me cry it made me smile it was just so beautifully written and I would happily re-read it over and over so it's coming with me.
---
Oh god last book – Changed my mind so many times over this one but my final book is: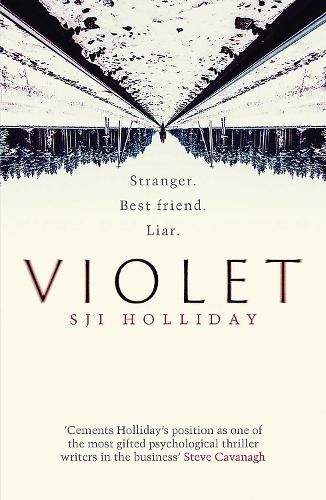 When two strangers end up sharing a cabin on the Trans-Siberian Express, an intense friendship develops, one that can only have one ending … a nerve-shattering psychological thriller from bestselling author SJI Holliday
Carrie's best friend has an accident and can no longer make the round-the-world trip they'd planned together, so Carrie decides to go it alone.

Violet is also travelling alone, after splitting up with her boyfriend in Thailand. She is also desperate for a ticket on the Trans-Siberian Express, but there is nothing available.
When the two women meet in a Beijing Hotel, Carrie makes the impulsive decision to invite Violet to take her best friend's place.
Thrown together in a strange country, and the cramped cabin of the train, the women soon form a bond. But as the journey continues, through Mongolia and into Russia, things start to unravel – because one of these women is not who she claims to be…
A tense and twisted psychological thriller about obsession, manipulation and toxic friendships, Violet also reminds us that there's a reason why mother told us not to talk to strangers…
I can't go to the end of the world without a psychological thriller in there and I was going to take The Lingering but when I tossed a coin Violet won and well it is her newest book.
D: This little single white female vibey thriller is available to pre – order now in paperback for it's release on the 14th of November – what an early Christmas gift to yourself or the bookworm in your life! If you can't wait that long and you're an e-book reader, Violet will be available on the 19th of September – check out Orenda's e-store
here
!
So if anyone needs me I'll be at the end of the world going through all the emotions with those five books. Wondering what books D would take and trying to round up my troops (you can check out D's picks
here
!) Thank you for having me on this emotional rollercoaster D and it's a good job we are friends because I wouldn't let a stranger put me through this! D: Thank god for friendship!
---
There you have it, Sarah's five End of World Books – the struggle was worth it, if I do say so myself! It's been a pleasure to host Sarah – thanks (Champagne) Sarah – Nova for taking the time to guest post!
Next week we have one of my favourite indie bloggers visiting The Reading Closet, I can not wait to tell you what five books they picked – yes I've seen them already and they are AWESOME!