It has come to my attention that I haven't taken anytime since December to bring to you a discussion type post, so I bring to you a post that I dedicate to the wonderful Kelly over at the From Belguim with Book Love blog.
This post has nothing to do with a murder or a 'whodunit' read. No – one has been harmed in the making of this blog post, pinkie promise. My last discussion concerned the top 5 visits i'd take in the fictional world. If you haven't read it OR you want to read it again, you can find it here.
In this post, i'm going to tell you what fictional characters that i'd love to keep me company if I were to be stranded on a desert island (a hot one preferably… island I mean!) I've had to think long and hard about this one, you'd need individual's who differ in skills, as well as not being boring and preferably social. So, without further ado my four island companions (because obviously I make the five!)
Can you really be stranded on a desert island without the legendary Black Pearl Captain Jack Sparrow? Who would bring the rum? Exactly! Also (based on the film) his ramblings are just hilarious, as well as very thought provoking at times. Apart from rum and wit, he may also be the person who could help us devise a plan to reach civilisation…. or make contact with his crew!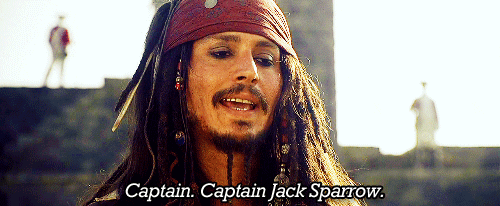 My second choice of desert company would be Katniss Everdeen from The Hunger Games trilogy because she is such a bad ass and our survival chances may increase by having her on our team! Katniss has integrity and you know that she'll have your back (also, she won't steal your rum). As well as her great personality traits, that girl is a legend with a bow and arrow; therefore we wouldn't (hopefully) go hungry.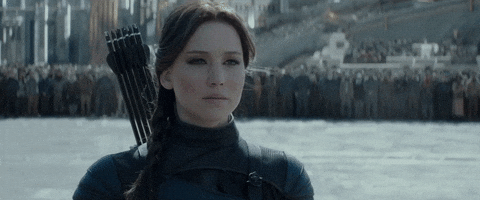 I've recently read The Puppet Show by MW Craven. The Main character is a detective named Washington Poe and he is grumpy, protective and kind under his hard shell exterior. I think he deserves a break, a hot desert island with coconuts and rum should do it! I'd also like to just sit there, talk about his life and the crimes he's investigated because who doesn't love a bit of true crime?! Also, if you were ever going to be murdered, he would definitely bring you justice!
So we have characters which hit the humour, conversationalist and hunting personality / physical traits, I think you'd need someone to balance out I would need someone who loves books as much as I do! I've thought a lot about this one, and I felt that we also needed someone who was going to be 'kick your shoes off' fun. This may be pretty old school but I choose Willow. Who? You may ask! If anyone has ever been a fan / watched Buffy the Vampire Slayer you would know who I mean! Willow is a gifted individual who could most definitely kick ass if we came across it (yes I know she ALMOST destroyed the world) as well as her powers, she reads!
So, yeah that's my four, my desert entourage and my fictional family…. well on the island, that may be another post! I hope that you have enjoyed reading this post as much as I enjoyed writing it. Let me know who your four would be!